Mini EVERYTHING BAGEL Cheese Balls
The perfect way to amp up your next charcuterie snack board!  Mini Cheese Balls!  These are so fresh and delicious, and we think you will ESPECIALLY love the one rolled in Everything Bagel seasoning!  YUM!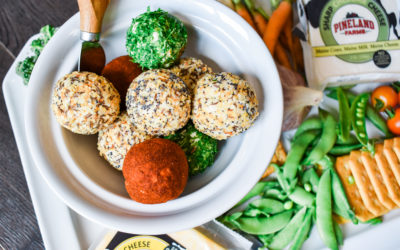 Yields: 6-8 servings
INGREDIENTS:
8oz Cream Cheese, softened
1 cup Pineland Farms Colby Jack Cheese, shredded
1 cup Pineland Farms Cheddar Cheese, shredded
1 Tbsp Worcestershire Sauce
¼ cup Everything Bagel Seasoning Blend (or seasoning of choice)
OTHER SEASONING IDEAS:
Crumbled Bacon
Chopped Cranberries
Chopped Almonds or Walnuts
Diced Scallions
Sun-dried Tomatoes
Ranch Seasoning + Crumbled Bacon + Parsley
Dill + Chive
Rosemary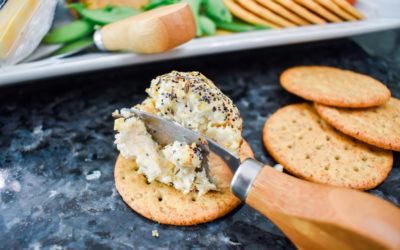 INSTRUCTIONS:
In a medium bowl, combine the cream cheese, Pineland Farms Cheeses, and Worcestershire sauce, mixing until ingredients are evenly distributed.
Form the mixture into small balls and wrap in plastic film, chill until firm.
Roll the chilled cheese balls into the Everything Bagel seasoning, pressing firmly until surfaces are evenly coated.
Let sit at room temperature for a few minutes before service.
Serve with crackers, pretzels, and vegetables.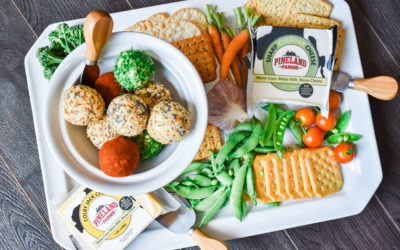 Recipe by our very own chef, Emily McQuarrie!
Pineland Farms Dairy Company
Maine Cows.
Maine Milk.
Maine Cheese.
Find us in the Specialty Cheese Section!