Our Cheesemakers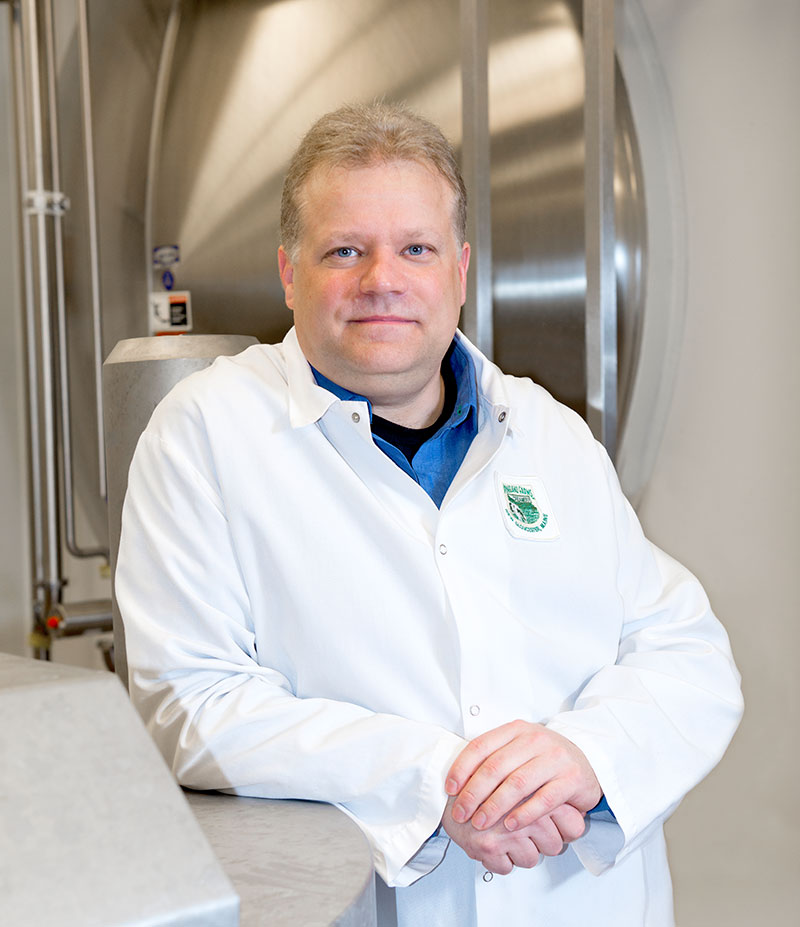 Mark Whitney
Mark Whitney is our company president and resident cheese specialist. In an enterprise that produces hundreds of thousands of pounds of cheese each year, from creamy fresh cheeses to exquisitely aged traditional cheddars, having a discerning palate and eye for detail is key to maintaining quality standards in the make room. Mark began his career in the cheese world in 1995 at a dairy farm in southern New Hampshire. Working with a microbiologist and businessman, he helped establish a small specialty farmstead cheese operation and won his first national award in 1998.
In 2004 Mark was ready for a challenge and joined the team at Pineland Farms to design and operate a large-scale creamery that could use all of Pineland's milk as well as support local dairies. He created a line of Monterey Jack, Cheddar, Baby Swiss and Feta cheeses that became very successful, winning numerous awards from prestigious competitions like the American Cheese Society. In 2017 Mark became the president of the Pineland Farms Dairy Company, and his first duty was to oversee the renovation of a 75,000 square foot dairy plant in Bangor, Maine. The plant was transformed into a state of the art dairy that will allow Pineland Farms to continue making award winning cheeses as well as process milk and cream blends for commercial use.
---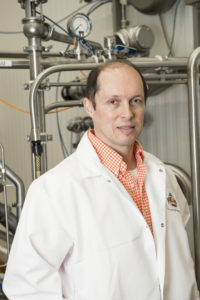 Larry Wintle
Like our cheese, Larry is a Maine native. Larry began his career in the dairy world in 1981 at H.P. Hood in Newport, Maine. He then left the state in 1990 and spent the next 23 years as the Master Cheese Maker for Cabot Co-op in Vermont, working alongside some incredibly talented cheese makers, graders and R & D staff. In addition to cheese making, Larry's tenure in the dairy business has seen him working in various other fields, including Ice Cream, Fluid Milk, Cultured Products and more. When Larry learned that the Pineland Farms Dairy Company was moving to Bangor, he jumped at the chance to come on board and move back home. Larry Wintle now serves as our Production Manager and second Master Cheese Maker, and we couldn't be more happy to have him back in Maine.