Welcome to the Pineland Farms Dairy Blog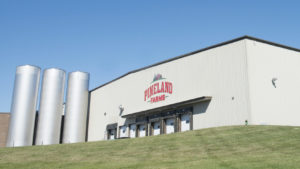 Welcome to the Pineland Farms Dairy blog! Here, we will focus on our company, the people of our company, and anything else you can think of that has to do with cheese.
This blog's purpose is to create a community of cheese lovers and Pineland Farms Dairy lovers. You can expect posts about us, our cheese makers, new cheeses we're making, recipes using Pineland Farms Dairy products, and so much more.
"Pineland Farms Dairy Company strives to produce the highest quality cheese available. By purchasing locally, you are not only getting the finest cheese for your family but are also supporting your local farms, your local economy, and a regional food system that is better for you and the environment."
We always love hearing from our fellow cheese lovers. If you have questions or recipes to share using our cheese, please reach out to us via social media and tag us in your posts!
Instagram
Facebook
LinkedIn
Pinterest