The White Fiddle
"THE WHITE FIDDLE" FIDDLEHEAD + BACON GOURMET PIZZA
It's the time of year for foraging and enjoying Maine Fiddleheads prepared all the ways!  We have a new one for you to try: combined with bacon, a delicious sambuca sauce, and our 2 Year Reserve Aged Cheddar!  We just helped you change the game for Fiddlehead season – let us know what you think!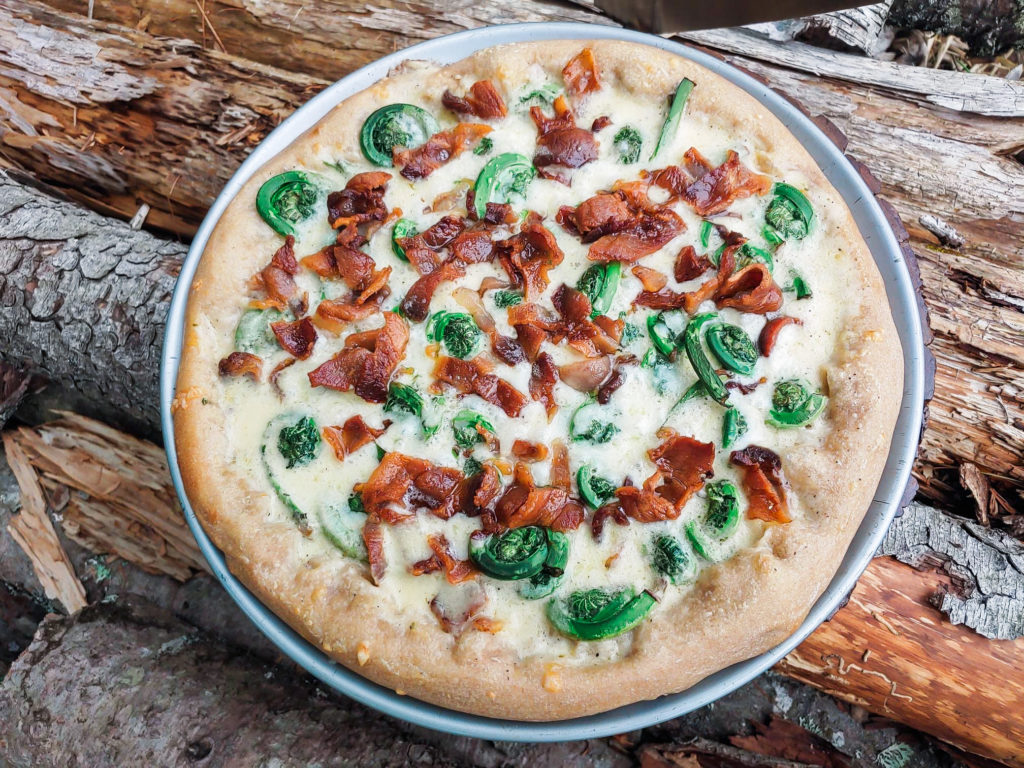 Yields: 3-4 servings
INGREDIENTS:
1-16oz. The Good Crust pizza dough – handmade frozen dough from 100% fresh stone-milled Maine grains
½ cup Luigi Del Conte – Sambuca Simmering Sauce
7oz. Pineland Farms Reserve Cheddar Cheese, crumble or shredded
1 cup Maine Fiddleheads, blanched
8oz A Wee Bit Farm's Smoked Uncured Bacon, mostly rendered
INSTRUCTIONS:
Preheat oven to 475F.
Stretch "The Good Crust" to a desired size and place on a pizza stone.
Spread the Luigi Del Conte Sambuca Simmering Sauce evenly over the dough. Evenly distribute Pineland Farms Reserve Cheddar Cheese, the blanched fiddleheads, and A Wee Bit Farm's Smoked Uncured Bacon evenly over the crust.
Bake for 10-12 minutes.
Remove from oven and slice for service.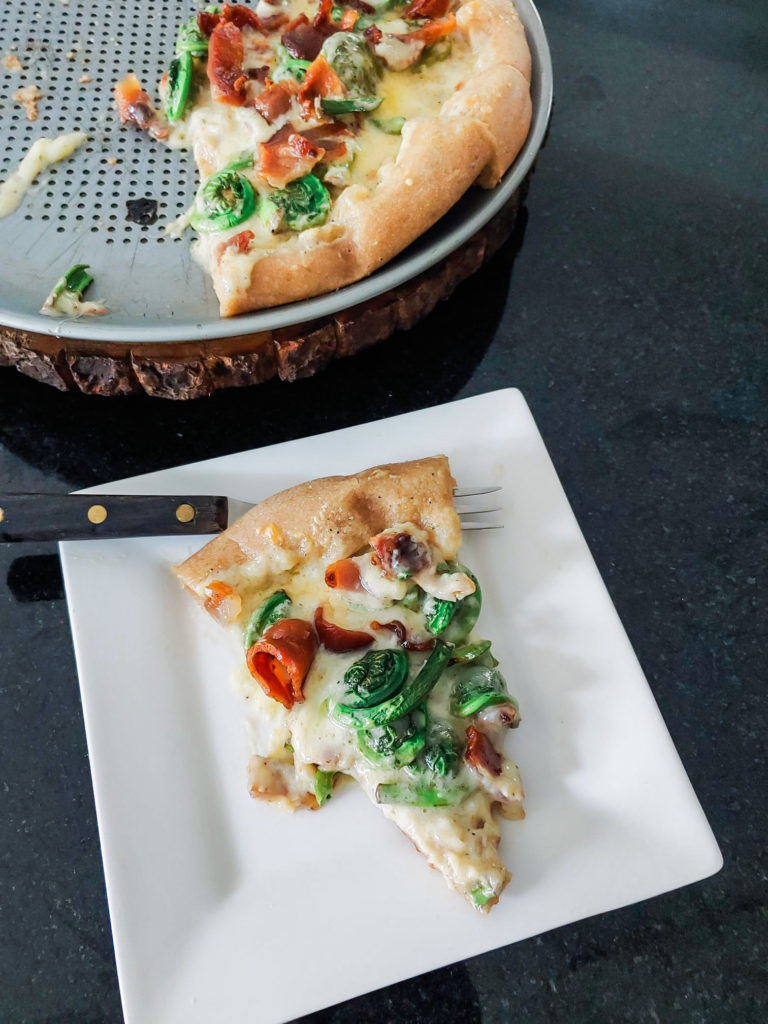 Recipe by our very own chef, Emily McQuarrie!
Pineland Farms Dairy Company
Maine Cows.
Maine Milk.
Maine Cheese.
Find us in the Specialty Cheese Section!