PINELAND PUB SPREAD
Fall is upon us, the weather is getting crisp, and the leaves are beginning to change. If your idea of a perfect fall day is a walk in the woods, or watching your favorite team, this Pub Spread will hit the spot.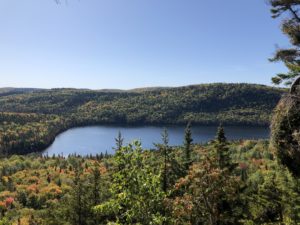 Yields: 2 Cups
INGREDIENTS: 
7 oz Pineland Farms Reserve Cheddar, crumbled or shredded
7 oz Pineland Farms Sharp Cheddar Cheese, crumbled or shredded
1 ea Garlic Clove, minced
3 tsp Worcestershire Sauce
1/2 cup Light Ale, flat
TT Franks Wing Sauce
*note: TT means "To Taste"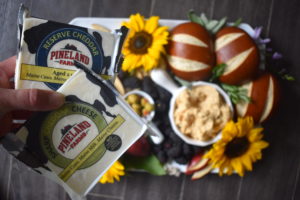 INSTRUCTIONS:  
Pulse the garlic in a food processor until finely chopped. 
Add Pineland Farms cheeses and pulse until it resembles crumbles. 
Add the Worcestershire sauce and flat ale, blend for 5 minutes or until smooth. 
Add your desired amount of wing sauce, mix to combine. 
Chill until service.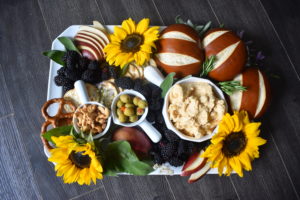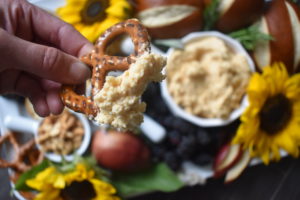 Recipe by our chef, Emily McQuarrie!   
Pineland Farms Dairy Company 
Maine Cows. Maine Milk. Maine Cheese. ⠀⠀ 
Find us in the Specialty Cheese Section!