Octoberfest Beer Cheese Soup
Yields 6-8 servings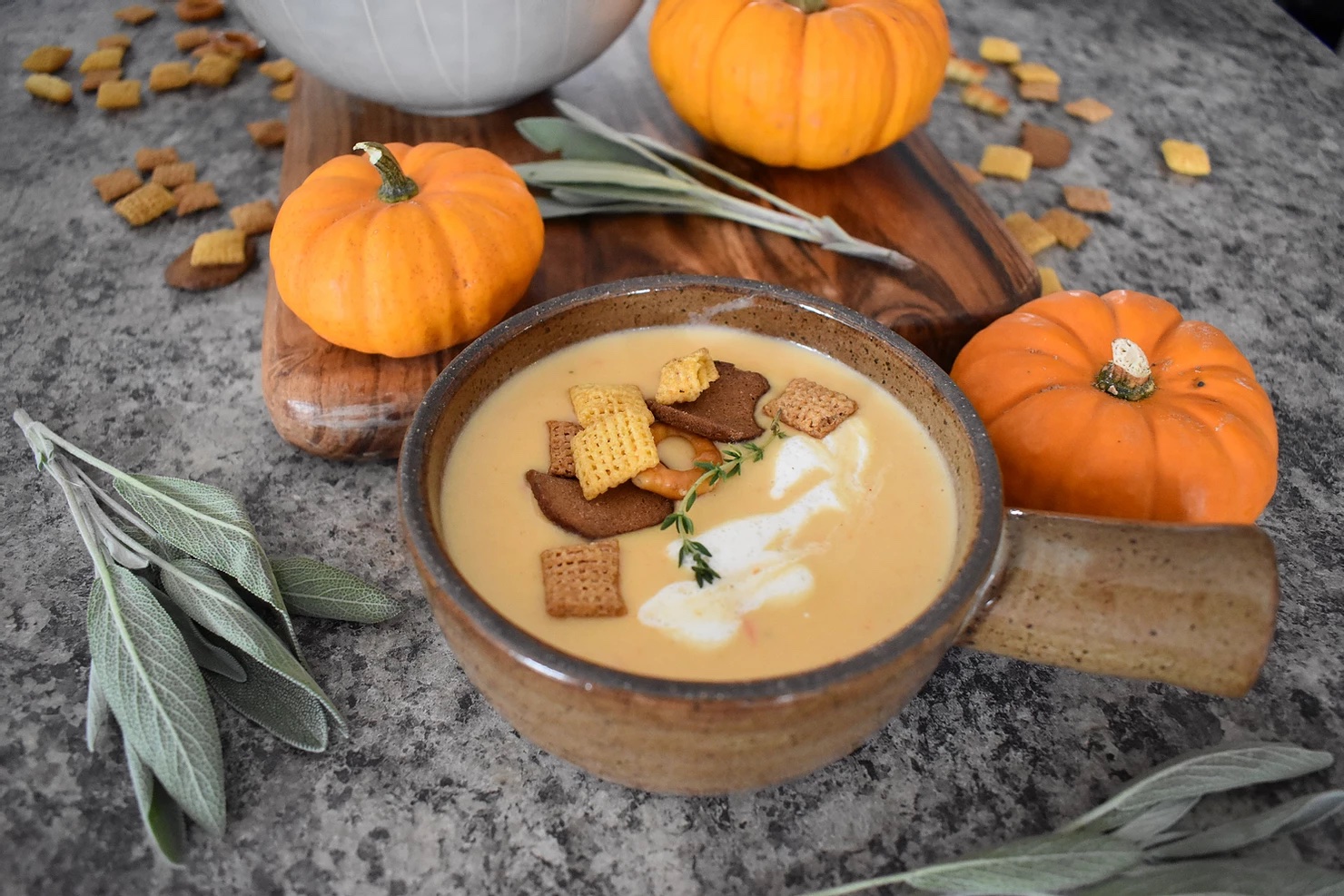 Ingredients
4 tbsp. salted butter
½ cup onions, diced
¼ cup carrots, diced
¼ cup celery, diced
1 cup red pepper, diced
2 ea. garlic cloves, minced
¼ cup all-purpose flour
5 ea. potatoes, peeled & diced
12 oz. can Samuel Adams Octoberfest Lager or your favorite lager
2 cup chicken broth
1 cup heavy cream
1/3 cup sour cream
14 oz. Pineland Farms Cheddar Cheese, shredded
2 tbsp. Dijon mustard
1 tbsp. Worcestershire sauce
1 tsp. paprika
TT salt & pepper
Instructions
In a large stockpot, melt the butter and add the onions, celery, carrots, and red peppers. Cook until tender. Add the garlic and continue to cook for 1 minute. Stir in the flour, coating all the vegetables evenly. Cook for 2-3 minutes.
Add the beer, chicken broth and heavy cream, slowly whisking thoroughly. Toss in the potatoes and continue to cook until tender.
Once the potatoes are tender, remove from heat and emulsify using an immersion blender. Blend until smooth, and then briefly return to heat.
Stir in Pineland Farms Cheddar Cheese, sour cream, Dijon mustard, Worcestershire sauce and paprika. Season with salt and pepper.
Serve with an additional dollop of sour cream and top with a handful of pretzels or Chex mix.
Recipe by Emily McQuarrie