Campfire Grilled Cheese
Yes, it is chocolate plus cheese – it sounds crazy, but hear us out!  Ever have a charcuterie board with some fruit and chocolate on it?  Or a snack box with cheese + chocolate chips + nuts?  That's right!  Chocolate and cheese: one of the most surprisingly satisfying combinations!  There's just something about the salty/sweet/tangy/smooth balance that we go wild for!
Try this recipe, and we know you'll be right there with us in agreement!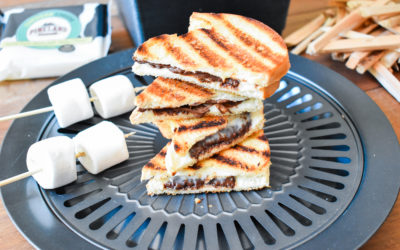 Yields: 2 servings
INGREDIENTS:
4 slices White or Sourdough Bread, thick sliced
4oz Pineland Farms Cheddar Cheese, sliced
¼ cup Dark Chocolate Chips or Favorite Crumbled Dark Chocolate Bar
2 Tbsp Salted Butter, softened
INSTRUCTIONS:
Butter the outside of each slice of bread with softened salted butter.  Pro tip: for a crispier outside, substitute mayo!  (Trust us, it works!)
Lay 2 slices of bread on a flat surface (buttered side down) and layer each with Pineland Farms Cheddar Cheese, then some of the dark chocolate chips.
Cover with the remaining slices of bread to form sandwiches, butter side out.
In a heavy-bottomed or cast-iron pan on medium low heat, place the sandwiches in the pan and allow to brown on each side.
Remove the sandwiches from the heat and slice for service.
We'd love to hear what you think of this recipe!  Let us know on our social media posts!  We're on Facebook, Instagram, and Pinterest as @pinelandfarmsdairy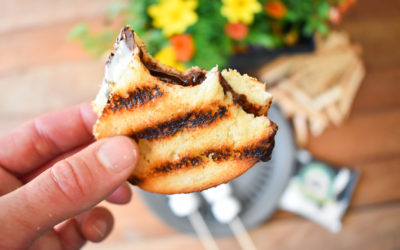 Recipe by our very own chef, Emily McQuarrie!
Pineland Farms Dairy Company
Maine Cows.
Maine Milk.
Maine Cheese.
⠀⠀⠀⠀⠀⠀⠀⠀⠀
Find us in the Specialty Cheese Section!